Choosing the Right Gate Automation System for You
An automated gate used to be one of those small luxuries found only in big estates or private mansions. They make use of electric motors for opening and closing. You send a message to a receiver via a transmitter which takes your command to open the gate. The beauty of automated gates is the convenience and security they offer. They make it difficult for unwanted individuals to access your property whilst still providing you with the ease and convenience of entry and exit that you desire.
There have been great improvements in gates and automation since they were first introduced into the market. They are now less expensive and are more efficient than they were with more options than they formerly had:
They come as single or double gates.
They can be energy or solar powered
Swinging gates come with rising hinges which make them possible to open on a slope.
Depending on your specific needs, some gates come with smartphone apps which allow for interaction with visitors via intercom or opening from a distance.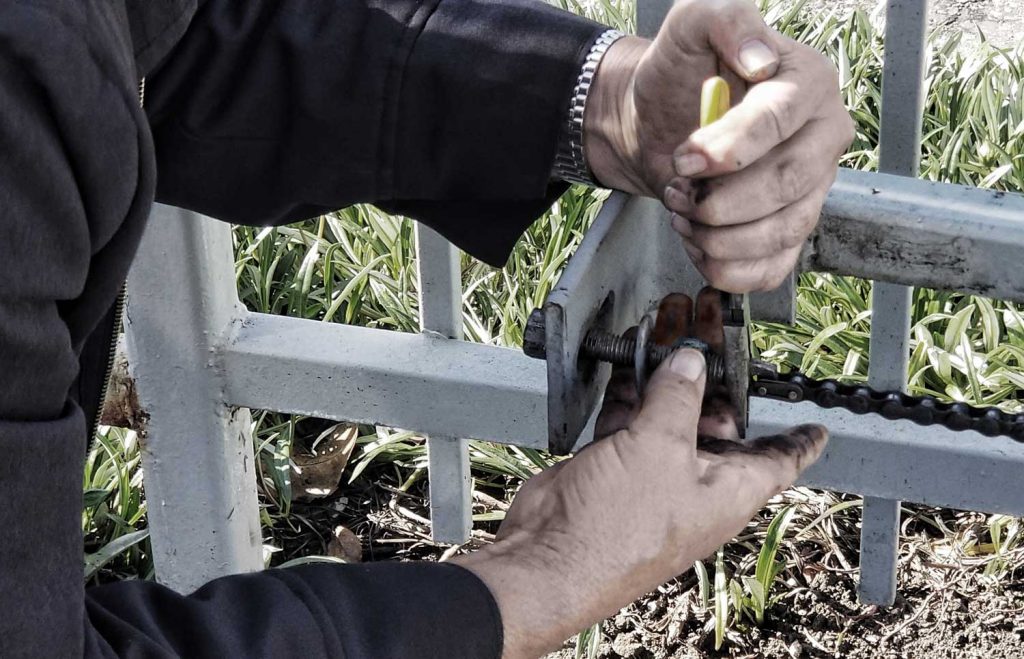 Automated gates greatly enhance warehouse and landing bay security. They are automatic barriers to unwanted elements. What are the factors to put into consideration before installing one? Which is best for your property, a swing gate or a sliding gate? Can they serve as car park barriers on your property?
Well, below is a list of what to consider so you can make the right buying decision for your specific requirements.
Type of Gate
What type of driveway do you have? Is it sloppy or straight? You should consider the type of driveway you have in other to install the right gate for your needs. If your driveway is sloppy, you should opt for a sliding gate or a swing gate, if you are considering space, a sliding gate will do just fine as it doesn't take up so much space. Keep in mind that a sliding gate will still provide you with the highest level of security and full access to your driveway.
Access Control Systems
What needs would you like your access control system to meet? The type of control system you need would be crucial in the automation system. Whatever your preferences, ensure you are well informed of its advantages and disadvantages. For example, hydraulic systems have a longer lifespan; they are more wind resistant and produce less noise. However, they will cost you more.
Power Supply
For your gates to be fully operational, they need a steady power supply. Ensure you know the right voltage required for your gate to function optimally. Alternatively, you can install a gate with energy supply, solar panels, and appropriate battery packs. It helps to guarantee that your gate will work even when a power failure occurs.
Safety and Reliability
The safety and reliability of your automated gate system should be top priority. Aside from ensuring your gate is up and running at all times regardless of power failure, make sure they come with safety beams or detectors that can detect obstructions.
Most of all, make sure you are buying from reliable vendors like us at TPS Gates and Doors Ltd. This way you can leave your establishment without worry every day.
At TPS Gates and Doors Ltd, we are passionate about warehouse and factory security as much as you are. We have been in the business of "security" for 20 years and we have the right expertise for your gate and automation needs. We manufacturer, design, install, repair and service all types of industrial gates, traffic barriers car park barriers and bollards. If you need more assistance with choosing the right gate automation system for your property, please call us on 01594 840408 or fill the contact us form and a member of our team will respond to you.